Dr. Sze Ling Wong
Endocrine Surgeon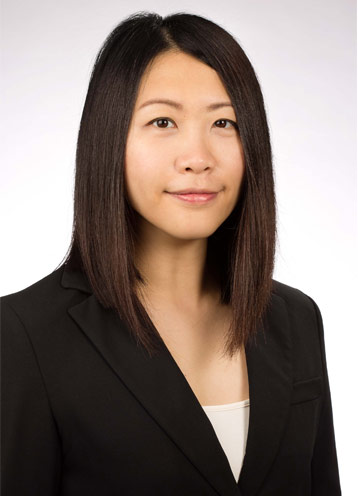 Dr. Sze Ling Wong
Dr Wong is a specialist endocrine and general surgeon.
Dr Wong obtained her medical degree and underwent general surgery training in Canada. She then completed two years of post fellowship training in endocrine surgery at the Alfred Hospital in Melbourne and Royal Perth Hospital. She has extensive experience in all aspects of endocrine and general surgery with over 13 years of surgical experience.
Her special interests include:
Endocrine surgery including minimally invasive thyroid, parathyroid and adrenal surgery
General surgery including laparoscopic hernia and gallbladder surgery
Dr Wong is also part of the RPH Endocrine Surgery unit who introduced Scarless Thyroid Surgery - Transoral Endoscopic Thyroidectomy Vestibular Approach (TOETVA) to Australia.
She accepts referrals in all aspects of general surgery (elective and emergency), and endocrine surgery.
Dr Wong treats both public and private patients at St John of God Midland Public and Private Hospitals
Accredited at the Following Hospitals

Royal Perth Hospital

St John of God Midland Hospital

Appointments

Endocrine Surgeon, Royal Perth Hospital

Endocrine Surgeon, SJG Midland Hospital

Chair of Audit, Department of General Surgery, SJG Midland Hospital

Special Interests

Transoral Endoscopic Thyroidectomy Vestibular Approach (TOETVA - scarless thyroid surgery)

Minimally Invasive Video Assisted Thyroidectomy and Parathyroidectomy (MIVAT and MIVAP)

Retroperitoneoscopic Adrenalectomy (RPA)

Associations

International Association of Endocrine Surgeons
Practice Locations
Dr Sze Ling Wong

1 Clayton Street
Consulting Suites 6&7
SJG Midland Hospital

Midland West Australia 6056

Australia

Royal Perth Hospital

Department of General Surgery
Level 5, A Block
197 Wellington Street

Perth West Australia 6000

Australia
Contact Details
(08) 9462 5694
(08) 9462 4490