Dr. Samuel Rice
Endocrine Surgeon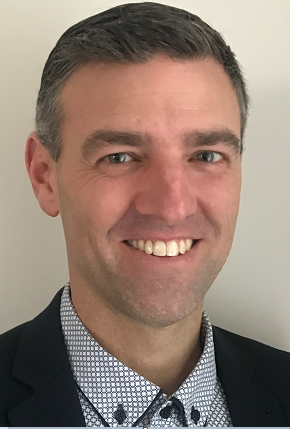 Dr. Samuel Rice
Mr Samuel Rice graduated from Flinders University medical school in 2004 and completed general surgical training in Adelaide to be admitted as a Fellow of the Royal Australasian College of Surgeons in 2012.
He then underwent further specialisation in Endocrine and Breast Cancer surgery at North Shore Hospital in Auckland in 2013 and at The Queen Elizabeth Hospital, Adelaide in 2014.
This led to the development of subspecialisation, clinical expertise and research interests in minimally invasive parathyroid, thyroid and adrenal surgery as well as breast oncoplastic and sentinel node biopsy surgery.
He assisted in advancing Endocrine Surgery in Australia and New Zealand by facilitating the Royal Australasian College of Surgeons Endocrine Surgery retroperitoneoscopic adrenalectomy course at North Shore Hospital, Auckland in 2013 with visiting Professor Martin Walz from Germany.
Sam has worked as an Endocrine and Breast cancer surgical consultant at Lyell McEwin Hospital since 2015 and Calvary North Adelaide and Calvary Central Districts private hospitals since 2016.
He is a member of the International Endocrine Surgery Society, the Australia and New Zealand Endocrine Society and the Breast Surgery Society of Australia/New Zealand.
Qualifications
BMBS, FRACS
Accredited at the Following Hospitals

Calvary Central Districts Hospital

Calvary North Adelaide Hospital

Lyell McEwin Hospital

Windsor Gardens 480 Specialist Centre

Special Interests

Parathyroid surgery

Associations

International Association of Endocrine Surgeons

Appointments

Breast/Endocrine Surgical Consultant LMH
Practice Locations
Calvary North Adelaide Breast/Endocrine Surgery Centre

Calvary North Adelaide Hospital, 89 Strangways Terrace

North Adelaide, Adelaide, South Australia 5006

Australia

(08) 8282 5300

Northern Breast Centre

Calvary Central Districts Hospital, 25/37 Jarvis Road

Elizabeth Vale, South Australia 5112

Australia

(08) 8282 5300

ICON cancer surgery centre

480 Specialist Centre, 480 North East Road

Windsor Gardens, South Australia 5087

Australia

(08) 8282 5300
Contact Details