Dr. Simone Geere
Breast and Endocrine Surgery including Adrenal Surgery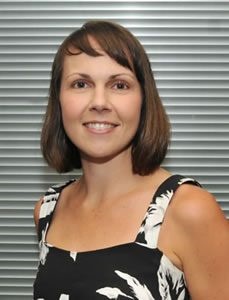 Dr. Simone Geere
Dr Simone Geere is a specialist Breast and Endocrine Surgeon. She also participates in Acute General Surgery/Trauma at the Princess Alexandra Hospital. Her private practice offers specialist treatment for breast cancer in addition to benign breast disease, as well as surgical management of endocrine disorders including thyroidectomy, parathyroidectomy and adrenalectomy. She also offers surgical management of general surgical conditions.
Dr Geere completed her fellowship of the Royal Australasian College of Surgeons in 2012. The majority of her training was completed at the Princess Alexandra Hospital in addition to working in a number of other Queensland Hospitals including Nambour Hospital, Gold Coast Hospital and QEII Hospital. She undertook a period of fellowship training in Breast and Oncoplastic surgery in Western Australia before returning to Queensland to complete a 12 month fellowship in Breast and Endocrine Surgery at the Princess Alexandra Hospital.
Dr Geere is a Fellow of the Royal Australian College of Surgeons (FRACS), a full member of the Australian and New Zealand Endocrine Surgeons (ANZES), a member of the Breast Surgeons of Australian and New Zealand (BreastSurgANZ).
Dr Geere holds positions in the Breast and Endocrine Surgical Unit and the Acute Surgical Unit at the Princess Alexandra Hospital. Her private practice is located at the Wesley Hospital and she also consults at the Mater Private Hospital.
Qualifications
MBBS, FRACS
Accredited at the Following Hospitals

Mater Private Hospital South Brisbane

Wesley Private Hospital

Princess Alexandra Hospital

Associations

ANZES, BreastsurgANZ, RACS, AMA, University of Queensland

Appointments

Breast and Endocrine and Acute General Surgeon Princess Alexandra Hospital

VMO Breast and Endocrine Surgeon Wesley Hospital and Mater Private Hospital South Brisbane
Practice Locations
Wesley Private Hospital

Suite 75, Level 3 Sandford Jackson Building, 30 Chasely St

Auchenflower, Brisbane, Queensland 4066

Australia

07 3371 5377

Mater Private Breast Cancer Centre

Suite 6.03, Level 6, Mater Private Clinic, 550 Stanley Street

Brisbane, Queensland 4101

Australia

07 3163 1166

Princess Alexandra Hospital

199 Ipswich Road

Woolloongabba, Queensland

Australia
Contact Details