Dr. Gideon Sandler
ADULT & PAEDIATRIC ENDOCRINE SURGEON & SURGICAL ONCOLOGIST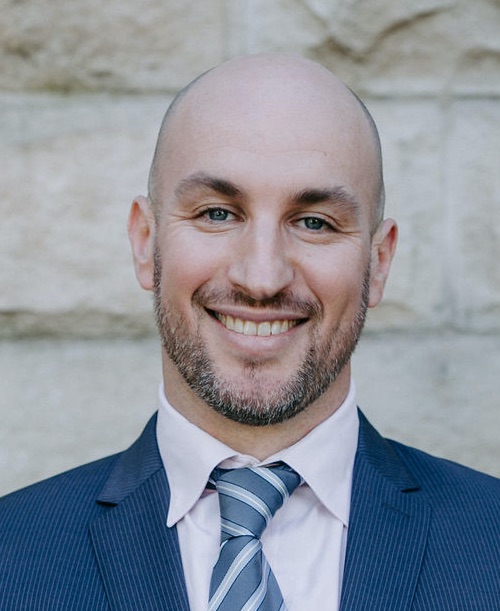 Dr. Gideon Sandler
Dr Gideon Sander is a Surgical Oncologist, Head & Neck Surgeon, and General Surgeon at Westmead Hospital, the Children's Hospital at Westmead, and Westmead Private Hospital, and a Clinical Senior Lecturer at the University of Sydney.
Gideon is one of only a handful of surgeons who are fully engaged in the surgical treatment of cancer in both adults and children. He treats melanoma and advanced non-melanoma skin cancer, including sentinel lymph node biopsy and lymph node dissection. He is also trained in major oncological resections of the head & neck, thyroid and parathyroid tumours, salivary gland tumours, extremity and retroperitoneal soft tissue sarcoma, and solid organ malignancies of childhood.
Gideon achieved his medical degree with first class honours through the University of New South Wales in 2002. He went on to complete Adult and Paediatric General Surgical Fellowships through the Royal Australasian College of Surgeons. During this time, he completed a Master of Surgery and Diploma of Child Health through the University of Sydney. Following this he spent a year training in Adult Surgical Oncology and Head & Neck Surgery at Westmead Hospital in Sydney. Finally, he travelled Houston, Texas for a year's training in Paediatric and Adult Surgical Oncology and Head & Neck Surgery at MD Anderson Cancer Center and Texas Children's Hospital - two of the most renowned cancer centres in the world.
He is the Surgical Chair of the Thyroid Multidisciplinary Team (MDT) at Westmead Hospital, and is actively engaged in the Melanoma Multidisciplinary Team meetings at Westmead Hospital and the Melanoma Institute of Australia, the Head & Neck Cancer, and Sarcoma MDTs at Westmead Hospital, and the Paediatric Thyroid and Paediatric Solid Organ Malignancy MDTs at The Children's Hospital at Westmead.
Gideon has published and presented his research nationally and internationally. He has authored numerous scientific publications and book chapters in adult and paediatric cancer and is engaged in ongoing research as part of a number of international teams.
Gideon is passionate about patient-centred care, good functional outcomes and quality of life. He is a keen recreational pilot, ocean swimmer and surfer, and a poor guitarist. His greatest joy is to spend time with his wife and children which he does every chance he gets.
Qualifications
BSC(MED) MBBS(HONS I) MS(PAED) DCH FRACS(GEN) FRACS(PAED)
Accredited at the Following Hospitals

Orange Hospital

Orange Private Hospital

St Lukes Private Hospital

The Children's Hospital at Westmead

Westmead Hospital

Westmead Private Hospital

Wollongong Hospital

Special Interests

Thyroid, Parathyroid, Adrenal, Head & Neck, Paediatric

Associations

ANZSA

Chris O'Brien Lifehouse

Melanoma Institute Australia

RACS

The Sydney Children's Hospital Network
Contact Details