Dr. David Walsh
Consultant Surgeon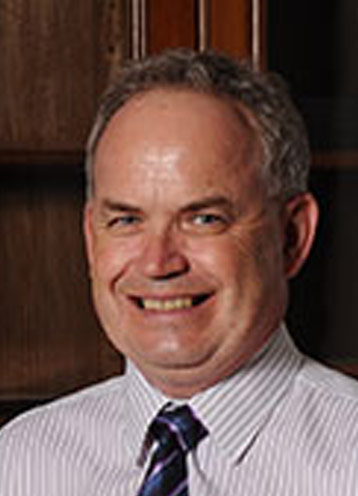 Dr. David Walsh
Dr David Walsh is a general surgeon with strong interest in breast, endocrine and surgical oncology and, in particular, familial breast cancer and high risk breast cancer families. He has published on Diagnosis of Breast Cancer Micrometastases in peripheral blood and Laparoscopic Oophorectomy in Breast Surgery.
Dr Walsh is the Head of the Breast Endocrine Surgical Unit at TQEH and Senior Lecturer in Breast Endocrine Surgery at the University of Adelaide, and is a former Chair of the South Australian Regional Board of the College of Surgeons.
His interests outside of medicine include tennis, running and the Sturt Football Club, and the thing he enjoys most about being a doctor is trying to live up to the trust that patients have in their doctors.
Accredited at the Following Hospitals

The Queen Elizabeth Hospital

St Andrews Hospital

Western Hospital

Appointments

Senior Lecturer in Breast Endocrine Surgery, University of Adelaide

Consultant Surgeon TQEH Breast Endocrine Surgical Unit

RACS ASC 2002 Endocrine Section Convenor

RACS Supervisor of Surgical Training NWAHS

Past Chair RACS South Australian Regional Committee

Member RACS Court of Examiners

Special Interests

Thyroid Surgery - Benign & Malignant

Parathyroid Surgery

Laparoscopic Adrenal Surgery

Endocrine Surgical Audit
Practice Locations
Western Hospital

Suite 2
Level 1 / 168 Cudmore Terrace
Henley Beach SA 5022
Contact Details
(08) 8353 6877
(08) 8235 1819
[javascript protected email address]