Prof. Stan Sidhu
Specialist Endocrine Surgeon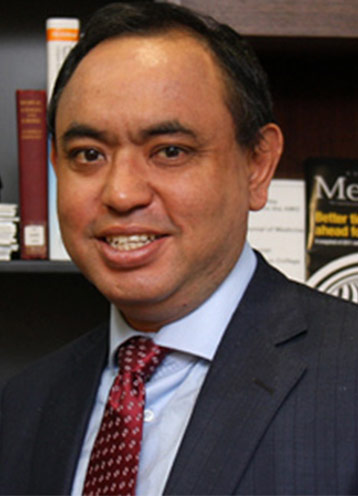 Prof. Stan Sidhu
Professor Sidhu is an academic endocrine surgeon practicing within the Northern Sydney and Central Coast Area Health Service and is the Professor of Endocrine Surgery University of Sydney.
Professor Sidhu understands the importance of good clinical information for general practitioners with patients who need a specialist in Thyroid, Parathyroid, Adrenal and Salivary Gland Surgery. In the following links, Professor Sidhu has compiled a useful list of clinical information for doctors.
This thyroid, parathyroid, adrenal and salivary gland information is beneficial for doctors who want to be updated with current developments in endocrine surgeries in Australia and around the world.
Qualifications
MBBS(Hon), PhD, FRACS
Accredited at the Following Hospitals

Baringa Private Hospital, Coffs Harbour

Coffs Base Hospital, Coffs Harbour

Hornsby Hospital, Hornsby

Mater Hospital, North Sydney

Royal North Shore Hospital, St Leonards

Sydney Adventist Hospital, Wahroonga

Special Interests

Laparoscopic adrenal surgery

Minimally invasive thyroid and parathyroid surgery

Parathyroid surgery

Thyroid surgery

Parotid / Submandibular Gland surgery

Associations

Charter member, Society of Translational Oncology

Member , International Association of Endocrine Surgeons

Member, American Association of Academic Surgeons

Member, American Association of Endocrine Surgeons

Member, Asian Association of Endocrine Surgeons

Appointments

Secretary Section of Endocrine Surgery Royal Aust College of Surgeons

Professor, University of Sydney

President, Australian and new Zealand Endocrine Surgeons

NSW Cancer Institute Clinical Research Fellow

Endocrine Section Editor, The Oncologist
Contact Details