Dr. Zackariah Clement
Endocrine & General Surgeon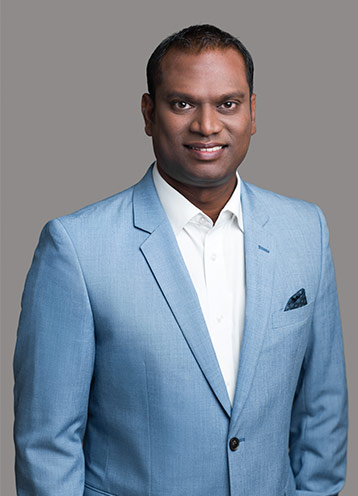 Dr. Zackariah Clement
Dr Zackariah Clement is a highly trained specialist Breast Oncoplastic Reconstructive and Endocrine Surgeon. Dr Clement delivers highest standard of care to his patients in the treatment of breast cancer, benign breast conditions, cosmetic breast surgery and advanced endocrine surgery.
Dr Clement completed his medical training (MBBS) at the Australian National University, Canberra. He then underwent advanced training in general surgery in some of the major tertiary hospitals in Sydney and regional NSW and obtained his Fellowship (FRACS) from the Royal Australasian College of surgeons.
Dr Clement completed a further two years of sub-specialty training through the Breast Surgeons ANZ in breast cancer management, oncoplastic and reconstructive surgery at nationally and internationally renowned hospitals in Adelaide, where he trained with some of the world leaders in breast surgery (Dr James Kollias). He further refined his reconstructive skills at the internationally reputed Mayo Clinic in the USA. During this time, Dr Clement also attained advanced training in endocrine surgery (thyroid, parathyroid, adrenal glands) and salivary gland surgery.
Dr Clement completed his Master of Breast Surgery through The University of Sydney. Dr Clement has authored numerous peer-reviewed scientific publications and has presented in several national and international scientific conferences. He has special interest in academic surgery and enjoys teaching and mentoring surgical trainees. Dr Clement has undertaken extensive research in breast reconstruction (implant and autologous flaps), and immediate autologous reconstruction following chemotherapy and radiotherapy.
Dr Clement offers advanced oncoplastic breast cancer surgery and comprehensive reconstructive options, so all of your surgical treatment can be managed with Dr Clement. Rapid access consultations are available.
Dr Clement is empathetic and takes pride in providing a holistic and multidisciplinary approach to patient care. He attends national and international conferences and workshops regularly to keep abreast of the latest treatments, so he can provide a high-quality care for his patients.
Qualifications
MBBS, FRACS, MS
Accredited at the Following Hospitals

John Flynn Private Hospital, Tugun, Qld 4224

The Tweed Hospital, Tweed Heads, NSW 2485

Special Interests

Thyroid surgery

Minimally invasive parathyroid surgery

Laparoscopic adrenal surgery (including retroperitoneal/posterior approach)

Neck dissection and salivary gland surgery

Surgeon performed ultrasound

Associations

Royal Australasian College of Surgeons

Australian & New Zealand Endocrine Surgeons

International Association of Endocrine Surgeons

International Society of Surgery

General Surgeons Australia

Appointments

John Flynn Private Hospital, Tugun, Qld 4224

Consultant Breast Oncoplastic & Endocrine Surgeon

The Tweed Hospital, Tweed Heads, NSW 2485
Practice Locations
John Flynn Private Hospital

Suite 8B, Level 8, Fred McKay House
42 Inland Drive,

Tugun, Brisbane, Queensland Tugun, Qld 4224

Australia
Contact Details