Dr. Ming Khoon Yew
Endocrine Surgeon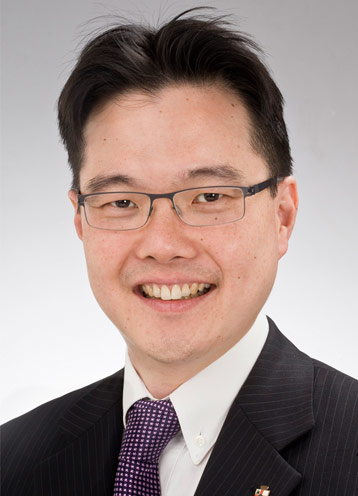 Dr. Ming Khoon Yew
A medical graduate of the University of Western Australia, Dr Yew trained at Royal Perth Hospital before entering advanced training in general surgery. Between 2004-2006 he obtained post-fellowship training in Breast and Endocrine Surgery in Perth and in New Zealand.
On returning to Perth, Dr Yew commenced public hospital work as a consultant Breast and Endocrine Surgeon at Royal Perth Hospital. In the period between 2007 and 2010, he was the youngest surgeon to be appointed as Head of the Department of General Surgery at Royal Perth Hospital.
Dr Yew has a private practice based out of his main consulting rooms in Churchill Avenue, Subiaco, but he also consults and operates from St John of God Murdoch. He offers a personalised and caring service based on clear communication and a highly respected surgical acumen. He is accredited at SJOG Subiaco and SJOG Murdoch Hospitals, as well as Royal Perth Hospital and Bentley hospital.
Dr Yew's special interests include hernia surgery, gallstone surgery, breast oncoplastic (cancer and reconstructive) surgery, thyroid surgery, parathyroid surgery, adrenal surgery, and minimally invasive surgery.
Accredited at the Following Hospitals

St John of God Subiaco

St John of God Murdoch

Royal Perth Hospital

Bentley Hospital

Appointments

Chair of Thyroid Cancer Multidisciplinary Meeting RPH

Consultant Endocrine Surgeon RPH

Special Interests

Minimally Invasive Video Assisted Thyroidectomy/Parathyroidectomy ( MIVAT/MIVAP)

Prone Retroperitoneoscopic Adrenalectomy

Recurrent Laryngeal Nerve Reconstruction

Associations

RACS

General surgeons Australia

Breast section of the RACS

International Surgical Society

Western Australian Endocrine Surgeons Society

Breast SurgANZ
Practice Locations
Yew Ming

52 Churchill Ave

Canberra West Australia 6008

Australia
Contact Details
(08) 93804224
(08) 93804404