Dr. Magdalena Biggar
Thyroid Surgeon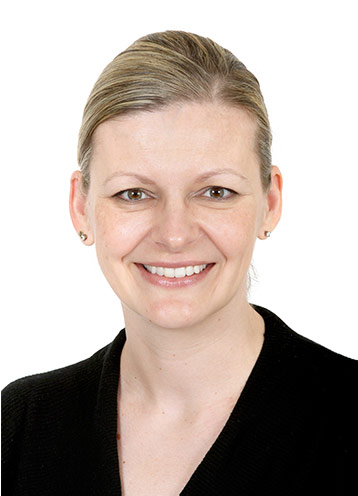 Dr. Magdalena Biggar
I grew up in Auckland and attended Auckland Medical School. Thereafter I undertook surgical training in General Surgery in New Zealand, becoming a Fellow of the Royal Australasian College of Surgeons (FRACS) in 2009. Subsequently I gained further specialty training and experience in Breast, Endocrine and General Surgery by working abroad in Australia (Princess Alexandra Hospital) and the United Kingdom (Royal Victoria Infirmary) under the tutelage of surgeons prominent on the world stage in their fields.
I now work as a Consultant Breast, Endocrine and General Surgeon for Counties Manukau Health at Middlemore Hosptial and Manukau Superclinic, as well as in private practice. The majority of my work encompasses assessment and treatment of breast disease (in both breast screening and diagnostic environments), thyroid assessment and surgery, as well as elective and emergency general surgery. I will make a commitment to you to use my knowledge and experience to look after you to the best of my ability.
I also have an interest in surgical education and maintaining our New Zealand trained workforce.
Together with my husband Kevin, we have two children.
Qualifications
BHB, MBChB, FRACS
Accredited at the Following Hospitals

Middlemore Hospital

Manukau Surgical Centre

Ormiston Hospital

Mercy Hospital

Ascot Hspital

Special Interests

Thyroid surgery

Parathyroid surgery (including minimally invasive parathyroid surgery)

Other concurrent specialty interest - breast disease

Associations

Breast Surgeons of Australia and New Zealand Member

BreastScreen Aotearoa Accredited

Fellow of Royal Australasian College of Surgeons (RACS)

Academy of Surgical Eductors Member

International Association of Endocrine Surgeons Member

International Soceity of Surgery Member

Member of Endocrine section of RACS

Appointments

Consultant Surgeon, Counties Manukau Healthboard
Practice Locations
Auckland Colorectal Centre

17 Gilgit Rd
(behind Mercy Hospital)

Epsom, Auckland 1023

New Zealand

Ormiston Hospital

Ormiston Surgeons
Ground Floor - Ormiston Hospital
125 Ormiston Rd

Botany Junction, Auckland 2019

New Zealand

Manukau Superclinic

Middlemore Hospital and Manukau Super Clinic & Surgical Centre
Counties Manukau District Health Board
Hospital Road, Otahuhu

Auckland 2025

New Zealand
Contact Details