Dr. Linh Trinh
Thyroid Surgeon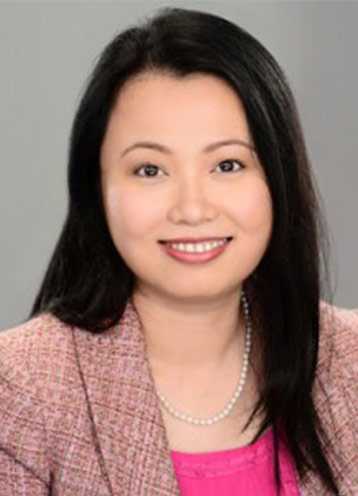 Dr. Linh Trinh
Dr Linh Trinh is an Australian trained dedicated Oncoplastic Breast and Endocrine Surgeon.
She is passionate about providing holistic and individualized care for each of her patient. She believes in giving her utmost to help every patient through their journey from diagnosis to recovery.
Her interests include oncoplastic breast surgery to improve the cosmetic outcome of breast cancer operations. She is also interested in comprehensive investigations of benign and malignant breast and thyroid / parathyroid conditions.
Dr Trinh is locally trained and obtained her medical degree from the University of New South Wales in 2003. After completing her advanced surgical training in tertiary hospitals in Sydney, she further sub-specialized in Breast and Endocrine surgery with Breast and Endocrine Fellowship at Princess Alexandra Hospital, Brisbane and Postgraduate Diploma in Breast Reconstructive Microsurgery at Hospital De Sant Pau, Barcelona.
Having worked at Wesley Breast Clinic, the largest private breast clinic in Queensland, and Family History Breast Cancer Clinic at BreastScreen Queensland, she is experienced in providing comprehensive care and assessment to high-risk breast cancer women.
Accredited at the Following Hospitals

Nepean Public Hospital

Nepean Private Hospital

Norwest Private Hospital

Special Interests

Thyroid/ Parathyroid

Associations

Royal Australasian College of Surgeons (RACS)

Breast Surgeons of Australia and New Zealand (BreastSurganz)

Australian Medical Association (AMA)

Appointments

Clinical Lecturer, Discipline of Surgery, Sydney University

Breast and Endocrine Surgeon, Nepean Public, Nepean Private and Norwest Private Hospitals.
Practice Locations
Nepean Breast & Thyroid Centre

38 B Somerset St,

Kingswood, Sydney, New South Wales 2747

Australia

4736 8377

Breast and Thyroid Centre

Suite 302 Q Central
10 Norbrik Drive

Bella Vista, Sydney, New South Wales 2153

Australia
Contact Details