Dr. Julie Howle
Endocrine Surgeon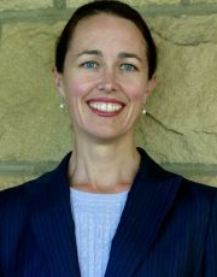 Dr. Julie Howle
Dr Julie Howle is a surgical oncologist based at Westmead Hospital where she is the head of both Melanoma and Sarcoma Multidisciplinary Groups. She is a Clinical Associate Professor at The University of Sydney and is also a Visiting Medical Officer at Mt Druitt Hospital and Westmead Private Hospital.
Dr Howle studied medicine at the University of Sydney graduating with First Class Honours and completed her training in general surgery in 2005. She then spent two years in subspecialty training in surgical oncology and subsequently completed a Masters of Surgery.
Since 2008, Dr Howle has worked as a consultant at Westmead Hospital. She is an associate of the Melanoma Institute of Australia. Dr Howle is interested in Surgical Education and was the Chair of the NSW Training Committee for General surgery from 2014-2016. She is involved in both clinical and translational research in melanoma and Merkel cell carcinoma and is one of the authors of the latest Clinical Practice Guidelines for the diagnosis and management of melanoma.
Special Interests

Thyroid and parathyroid disease, Soft tissue tumours and sarcoma, Melanoma and advanced non-melanoma skin cancers including Merkel cell carcinoma
Practice Locations
Westmead Private Hospital

Suite 25,
1A Ashley Lane

Westmead, Sydney, New South Wales 2145

Australia

02 9806 0899

Crown Princess Mary Cancer Centre

Level 1.
Cnr Hawkesbury and Darcy Roads

Westmead, Sydney, New South Wales 2145

Australia

02 8890 5200
Contact Details