Dr. John Chaplin
Endocrine Surgeon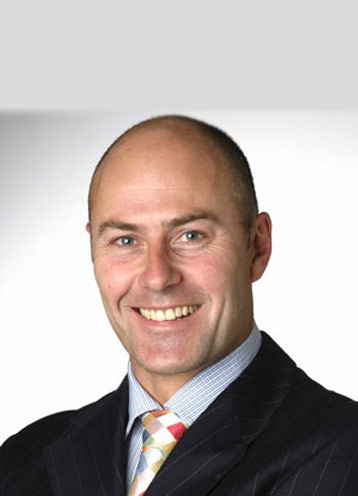 Dr. John Chaplin
Dr John Chaplin Head and Neck Surgeon graduated from the The University of Auckland School of Medicine in 1988. He began his specialistOfffice-Based-Surgery-and-Procedures training at the Royal Throat Nose and Ear hospital in London in 1990. After returning to New Zealand he completed surgical training in Dunedin, Waikato and Auckland. John passed the Royal Australasian College of Surgeons final examination in 1996.
Following this John spent two years in post graduate fellowship positions. The first year was spent at thblack-and-white-logo-he Mount Sinai Medical Center in New York City. He trained under Professor Mark Urken a world renowned specialist in head and neck plastic and reconstructive surgery. Here John gained skills in reconstruction of complex defects of the face, jaw, tongue, throat and neck following cancer surgery or trauma.
Dr John Chaplin then went to work at The Royal Prince Alfred Hospital in Sydney Australia. He trained under Professor Christopher O'Brien, Head and Neck Surgeon. Here John honed his skills in thyroid and parathyroid surgery, salivary gland surgery and management of advanced skin cancer and melanoma of the head and neck.
As recognition of his skills John earned a post training fellowship by the prestigious Garnett Passe and Rodney Williams Memorial Foundation and he remains one of the very few New Zealand recipients of this award.
Since returning from this training John has gained a vast experience in head and neck surgery. He performs complex surgery for thyroid and parathyroid pathology, neck lumps and head and neck cancer every week. John also regularly performs reconstruction of complex head and neck defects. Dr Chaplin is a founding member of the Australian and New Zealand Head and Neck Society (ANZHNS) and was previously secretary for the Head and Neck Group of the Royal Australasian College of Surgeons (RACS).
As part of his work John has an interest in academics and training and was the supervisor of training for ENT Head and Neck Surgery in Auckland for 9 years. Dr John Chaplin is a key member of the Head and Neck Unit at Auckland City Hospital he is also the director of a highly sought after international fellowship and he teaches surgical techniques to local and international surgical trainees. He lectures at the school of medicine and is frequently invited to lecture both nationally and internationally on a wide range of head and neck topics.
Accredited at the Following Hospitals

Gillies Hospital, Epsom, Auckland

Ascot Hospital, Remuera, Auckland

Mercy Hospital, Epsom, Auckland

Auckland City Hospital, Grafton, Auckland

Special Interests

Thyroid Surgery

Goitre

Thyroid cancer

Parathyroid surgery

Head and Neck surgery

Microvascular reconstruction

Associations

ANZHNCS

ANZES

Appointments

Head and Neck Cancer Society

Clinical Lecturer, University of Auckland

Executive member Australian and New Zealand

Secretary Head and Neck Group RACS
Practice Locations
Gillies Hospital

Suite 7
Gillies Hospital
160 Gillies Avenue

Epsom, Auckland 1023

New Zealand

Dr. John Chaplin- Thyroid & Head & Neck Surgeon

Suite 12, Mauranui Clinic
86 Great South Road

Epsom, Auckland 1023

New Zealand
Contact Details