Dr. Joanna Morgan
Breast and Thyroid Surgeon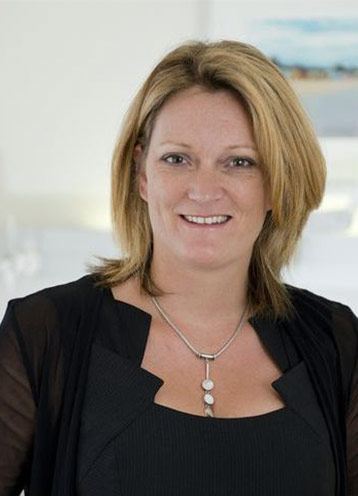 Dr. Joanna Morgan
Joanna Morgan is an experienced Specialist Oncoplastic Breast and Thyroid Surgeon. She provides surgical consultation and opinion, clinical evaluation including ultrasound guided needle biopsies and performs surgery. Medical conditions can be quite complex affected by numerous factors which are often unfamiliar and difficult to fully understand. Joanna will spend time explaining the situation, often with the aid of drawings, mapping out potential pathways, avenues of care and important considerations.
Joanna trained as a surgeon in Melbourne and regional Victoria and was awarded the Royal Australasian College DR Leslie prize for her Clinical Research. With entry into fellowship in 2002, Joanna undertook a further two years of specialist training at Peter MacCallum Cancer Centre, East Melbourne and at The Queen Elizabeth Hospital in Adelaide.
On returning to Melbourne in 2004, Joanna set up surgical practice in Bayside, Melbourne. In 2015, Joanna extended her practice to the Mornington Peninsula, consulting in Mornington. She operates at Brighton Cabrini Hospital and Linacre Hospital in Hampton. In the public health care system Joanna is a visiting breast surgeon at Monash Medical Centre and BreastScreen Victoria.
Joanna regularly meets with surgical colleagues to review clinical activities, a critical component to continued professional development. She is a team member in multidisciplinary meetings. In the field of cancer, numerous specialists (surgeons, radiologists, oncologists, pathologists, nurses and allied health workers) get together on a regular basis to review cases. Individual patients with their specific clinical problem are discussed in confidence at these forums, with an aim to recommend an optimal personalised management plan.
The practice of surgery is a lifelong commitment. Advances in the understanding of disease and the provision of health care are continuously evolving. Exciting new discoveries and surgical techniques are made enabling more tailored treatment. Joanna frequently attends conferences, meetings and workshops to keep up to date with these developments, and in turn has presented to the audience. Patients under Joanna's care may have the option to participate in clinical trials.
Joanna lives in Bayside with her family. She has an affinity for water sports including windsurfing and stand up paddle surfing.
Qualifications
BM (Soton) FRACS
Accredited at the Following Hospitals

Cabrini Brighton Hospital

Linacre Hospital

Special Interests

Breast Surgery

Surgeon Performed Ultrasound

Thyroid Surgery
Practice Locations
Cabrini Brighton Hospital

Suite 6
243 New Street

Brighton, Melbourne, Victoria 3186

Australia

03 8202 5566
Contact Details