Dr. Jenny Gough
Specialist Breast & Endocrine Surgeon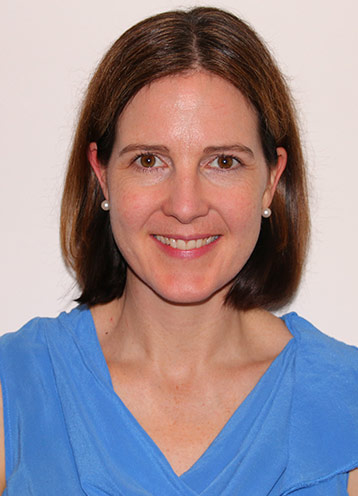 Dr. Jenny Gough
Dr Gough is a University of Queensland graduate and completed her Fellowship of the Royal Australasian College of Surgeons (FRACS) in General Surgery in January 2007. During her General Surgical training she enjoyed all aspects of surgery and was drawn to the Breast and Endocrine subspecialty by the technical challenges of the surgery and individuality of each patient's situation. Dr Gough undertook post fellowship training in Endocrine Surgery at The Hammersmith Hospital in London in 2007, and was the Oncoplastic Breast Fellow at The Royal Marsden Hospital in London in 2008. During her time in the United Kingdom she extended her operative experience in minimally invasive endocrine surgery, thyroid cancer management and oncoplastic breast surgery.

Dr Gough commenced her private practice in Brisbane in January 2009 and was appointed as a General, Breast and Endocrine surgeon at the Royal Brisbane and Women's Hospital from 2009 to 2014. She supervised surgical trainees during this time and was a senior lecturer at the University of Queensland. She continues to be involved in medical training as a clinical tutor for the University of Queensland, Bond and Griffith University Medical Schools and for the Royal Australasian College of Surgeons ASSET (Surgical Skills) Course.

Dr Gough is a founder of Brisbane Breast and Endocrine Surgeons (2009). She consults and operates at the Wesley Hospital, North West Private Hospital and St Vincent's Northside Private Hospital. All three hospitals provide excellent care for Breast and Endocrine patients. Dr Gough consults at the Wesley Breast Clinic and BreastScreen Queensland as a visiting surgeon.

Dr Gough maintains an interest in academic surgery and has published articles on Endocrine surgical topics in peer reviewed journals. She is a reviewer for Endocrine Surgical articles for the World Journal of Surgery. She attends national and international conferences to remain current with best practice in the management of Breast and Endocrine conditions. Dr Gough was the Endocrine surgery convenor for the Royal Australian College of Surgeons Annual Scientific Congress in 2016. She is a member of the Endocrine Surgery Section of the Royal Australasian College of Surgeons and co-convenor of the 7th Postgraduate course in Endocrine Surgery to be held in 2018.

Dr Gough is a founding member of the Breast Cancer Multidisciplinary Team meetings at the Wesley Hospital and St Vincent's Northside Private Hospital. This group includes Breast Surgeons, Medical and Radiation Oncologists, Radiologists, Pathologists, Geneticist and Breast Care Nurses who meet weekly to discuss breast cancer patients. This ensures each of her patients receive the most current and highest standard of care. Dr Gough also liases with the Thyroid Cancer Clinic at the Royal Brisbane Hospital to ensure her thyroid cancer patients receive the same level of high quality Multidisciplinary care.

Dr Gough is a fellow of the Royal Australasian College of Surgeons, and a member of the Australian Medical Association, BreastSurg ANZ, Australian and New Zealand Endocrine Surgeons and the International Association of Endocrine Surgeons.
Qualifications
MBBS (Hons) FRACS
Accredited at the Following Hospitals

Wesley Hospital

North West Private Hospital

Holy Spirit Northside Hospital

Special Interests

Thyroid Surgery including complex cases

Thyroid cancer surgery including neck dissection

Parathyroid surgery using minimally invasive techniques

Adrenal surgery
Practice Locations
Wesley Medical Centre

40 Chasely Street

Auchenflower, Brisbane, Queensland 4066

Australia
Contact Details