Dr. Andrew Thompson
Endocrine Surgery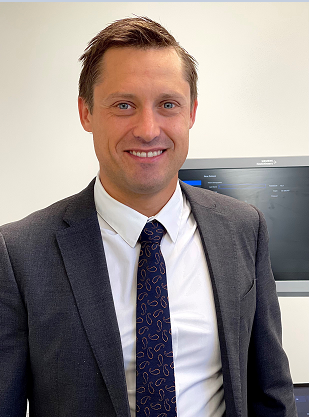 Dr. Andrew Thompson
Dr Andrew Thompson is a Breast, Endocrine and General Surgeon based in Wagga Wagga, NSW. He consults and operates in several public and private health facilities within the Riverina.
Andrew undertook general surgical training in Sydney, NSW working mainly at Royal North Shore Hospital and St Vincent's Hospital from 2009 to 2014. In 2012 Andrew completed the Mary-Jo Reeve Fellowship in Endocrine Surgery at Royal North Shore Hospital, achieving a Masters of Surgery. His thesis on Risk Prediction Modelling in Thyroid Cancer was published in the journal Thyroid.
After completing his Fellowship in General Surgery, Andrew undertook post-fellowship training with BSANZ (Breast Surgeons of Australia and New Zealand) and was awared full membership. In 2016 Andrew worked at the Royal Brisbane and Women's hospital in one of Australia's most high volume breast referral units. Here he competed training in breast reconstruction and advanced oncoplastic techniques as well as minimally invasive endocrine surgical approaches.
Qualifications
FRACS, MBBS (Hons), B Sci, MS (Endocrine)
Accredited at the Following Hospitals

Wagga Wagga Rural Referral Hospital

The Calvary Hosptial

The Calvary Day Procedure Centre

Riverina Day Surgery

Leeton District Hospital

Tumut District Hospital

Associations

Royal Australasian College of Surgeons

Breast Surgeons of Australia and New Zealand

General Surgeons of Australia

Australian Medical Association
Practice Locations
Dr. Andrew Thompson

Suite 5, 325 Edward Street

Wagga Wagga, New South Wales 2650

Australia

(02) 6925 5488
Contact Details